►
◄
latest
habitat tv
blog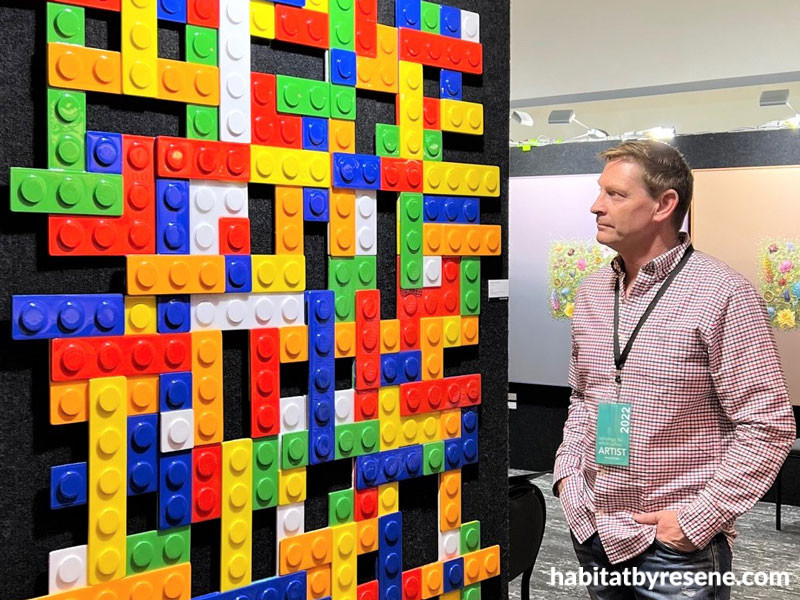 Game on: Artist Clint Christian's playful designs are block-busters
10 Nov 2022
It was a self-confessed 'midlife crisis' that led Clint Christian to become a fulltime contemporary artist, working under the name Clint©. The former architectural designer had an epiphany in his 40s, following the death of his mother and a friend's cancer diagnosis - he knew it was time to make a career change and pursue his passion for art.
"At that time, I felt trapped on the hamster wheel which led to a light bulb moment best described by… I was born to create, so at 45 I chucked everything in to do just that," he says.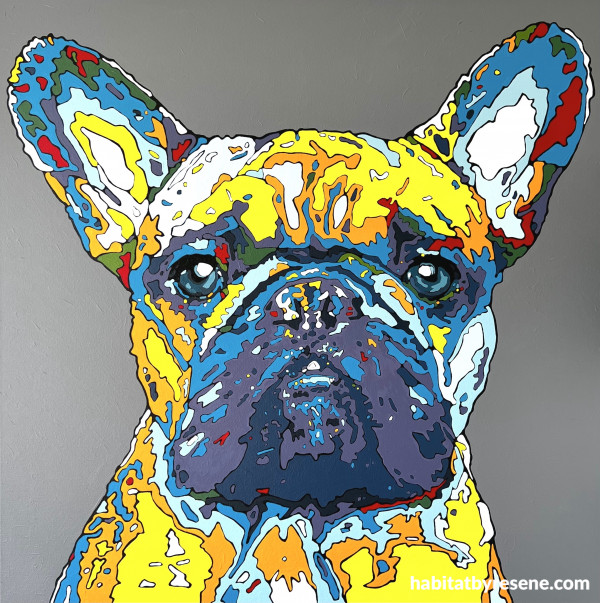 'French Pup Pop' by Clint© painted in Resene Turbo, Resene Optimist, Resene Havoc and Resene West Side.
Categorizing his work into two distinct styles, Clint became known for his early work he describes as 'Animal Pop Art', large animal portraits in a bold pop style with many bright contrasting Resene colours. His work The BFF depicting a French bulldog recently won the People's Choice Award at the Auckland Art Show 2022.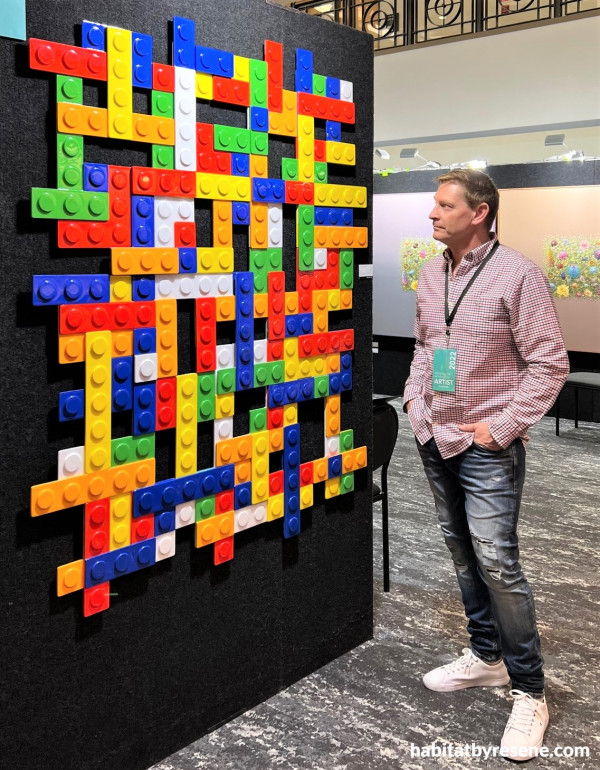 Clint© in front of 'Artists Block', custom created for a feature wall at Art in the Park NZ 2022.
His current collection of 2D and 3D works he dubs 'Retrovision', inspired by his childhood growing up in the 70s and 80s. He enjoys taking concepts from games like Monopoly and Lego and turning it into art.
"My motivation is having fun and bringing joy to modern interior spaces," he says.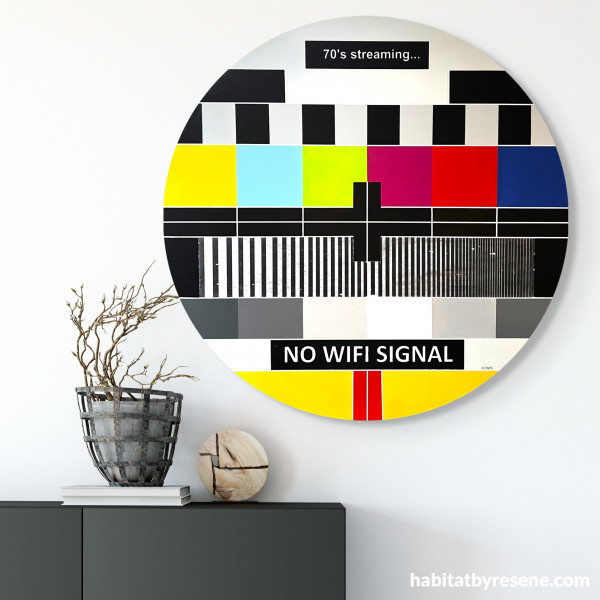 "I have several favourite pieces that all symbolise who I am or are a defining moment of discovery within my artist journey," says Clint. '70's Streaming Test Signal' by Clint© painted in Resene Turbo, Resene Smitten and Resene Havoc.
Clint uses Resene testpots to paint on canvas and wood panel pieces and loves the convenient size of the Resene testpots and the large range of colours. Some of his pieces use an epoxy resin to create a glass-like finish.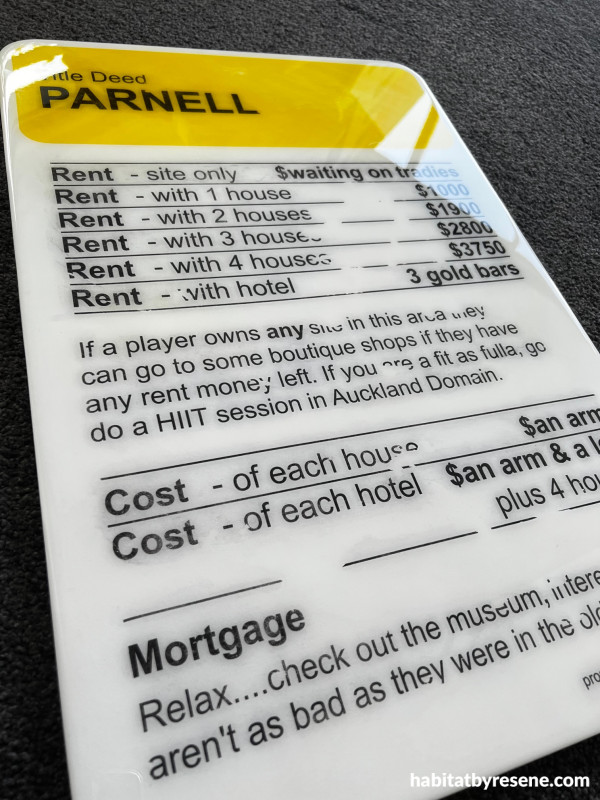 'Property Card' by Clint© in Resene Turbo.
Clint often finds ideas come to him at 2am, finding inspiration in everything from history to pop culture. "Being an artist is really a 24/7 lifestyle," he says.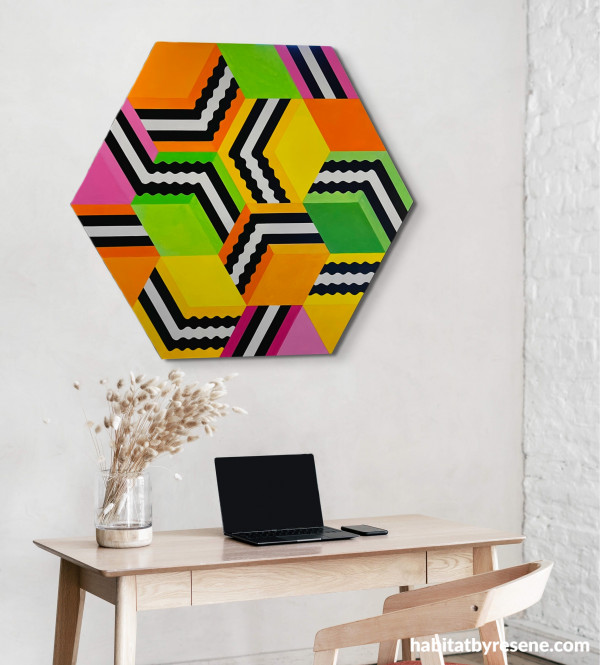 'Allsorts' by Clint© in Resene West Side, Resene Turbo, and Resene Smitten.
With the support of his wife, Clint spent the first year creating with no income before getting his first exhibition in a gallery. Three years later, his art career was finally sustainable, and he now creates fulltime from his home studio in the Waikato. "It has been really hard work and a steep learning curve, but so satisfying forging my own direction of creativity," he says.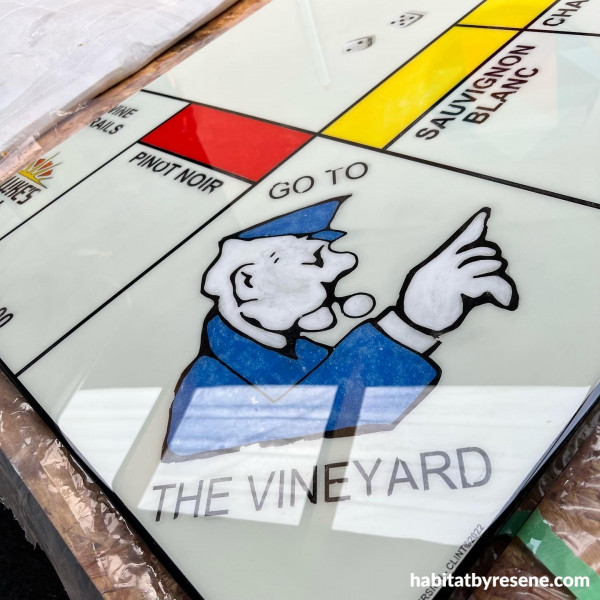 'Go To The Vineyard' by Clint© in Resene Turbo and Resene Havoc.
Clint has a few Resene colours he regularly uses in his work, including his top three Resene Turbo, Resene Havoc and Resene Optimist. "I can't just pick one favourite, they're such vibrant primary colours that really pop," he says.
Find more of Clint's work at www.clintc.co.nz
Published: 10 Nov 2022