►
◄
latest
habitat tv
blog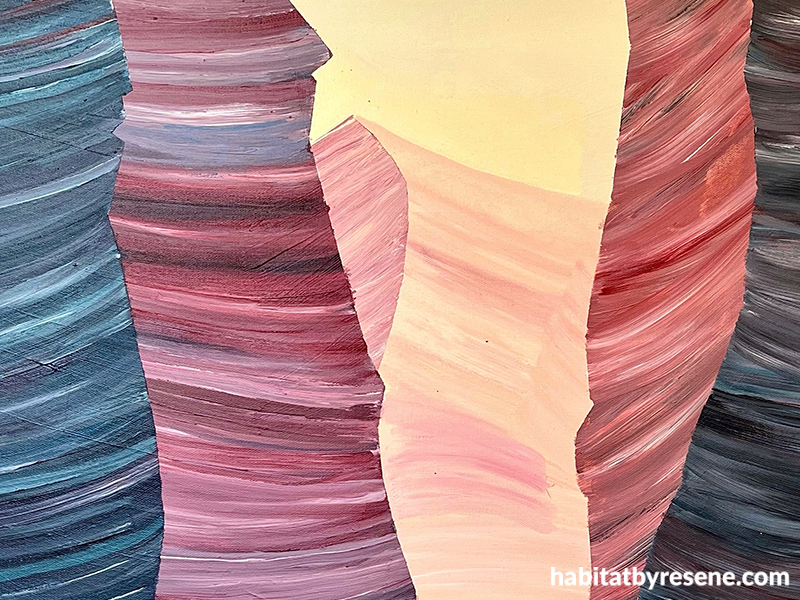 Rajindh's paintings capture the magic of mountains
24 Aug 2022
Studying architecture has reignited Rajindh's love for painting he had as a child. The Auckland artist has created a series of landscape paintings, stripped back into basic forms that highlight the shapes hidden within a landscape. Resene paints have brought these mountains to life in hues like Resene Wood Bark, Resene Gondwana and Resene Lemon Grass.
"I recently made a career change towards becoming an architect and during my time at university, I learned the process of designing things. I found this process can be applied to paintings or any other form of art," Rajindh says.
The inspiration for his Resene mountain series is the natural world and more specifically, landscapes. "I've used thick paint and left the paint strokes visible, so they contribute to building the shapes and bring some order to the piece. I use Resene paints applied onto canvas using brushes, palette knives and sponges. My design process includes simplifying a landscape into the most interesting shapes, then rebuilding it with a set of colours and lines that I choose to complement the shapes."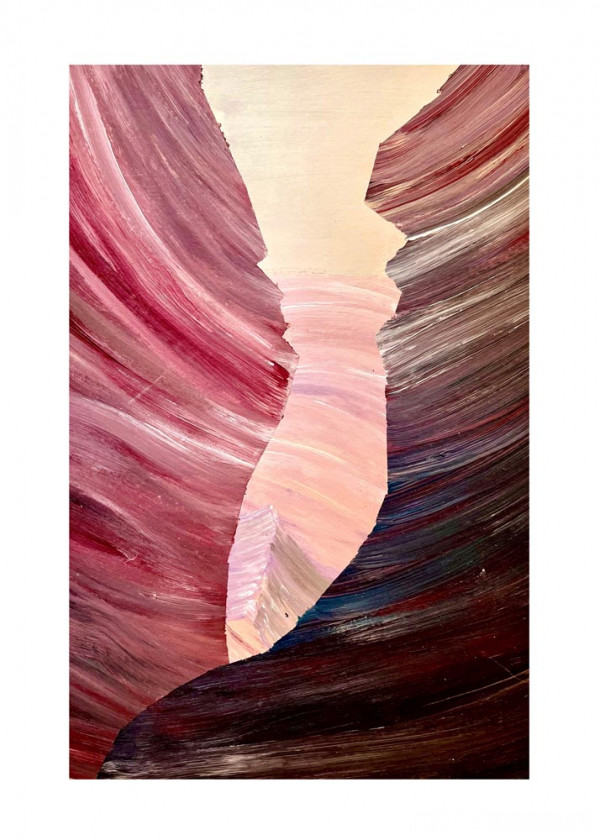 Rajindh's'Antelope Canyon' Series features Resene Burnt Crimson, Resene Billabong, Resene Aubergine and Resene Celeste.
Rajindh's fulltime job is working as a graduate architect, but he feels the two disciplines of art and architecture go hand in hand. "Whether you're designing a 50m2 building or a 50cm2 canvas, the design process is the same."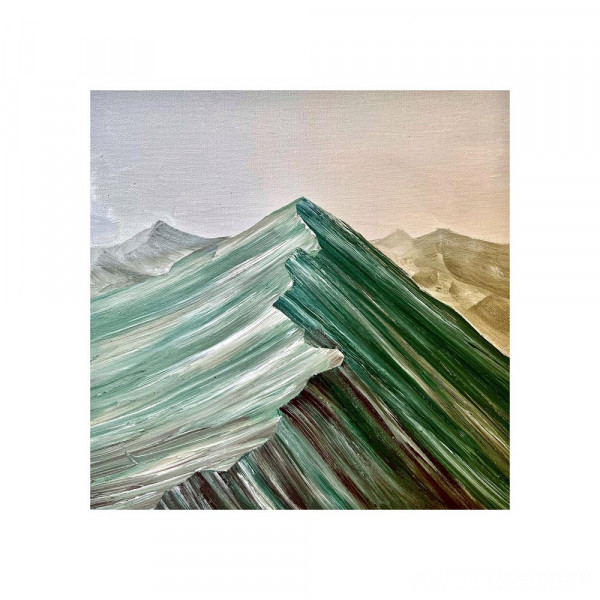 'Mountain' features hues like Resene Midnight Moss, Resene Wood Bark, Resene Gondwana and Resene Lemon Grass.
His favourite paintings include art based on the Antelope Canyon, which is located on a Navajo Reservation in Arizona." These are my favourites so far because of the subject matter. I think the natural rock formations in this canyon are an infinite resource for cool shapes."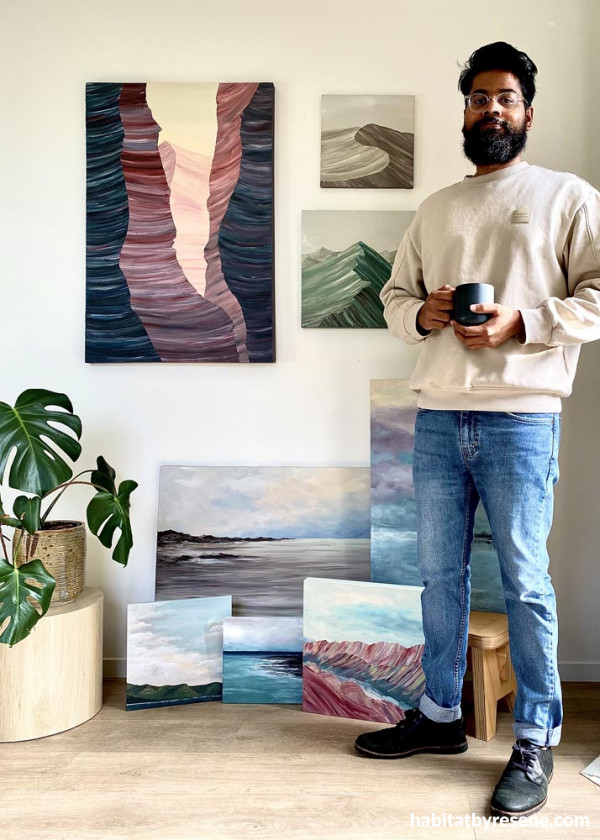 Rajindh with his work at home in Auckland.
Resene colours have been the perfect tool to paint with. "I find it hard to imagine the full range of colours as I paint, so having a wide collection of Resene colours that are already mixed allows me to pick and choose from a wider range of colours than those I could imagine in my head. My colour palette inspiration is primarily from nature."
Currently his favourite hue is Resene Avocado, as it's a soft colour that sits happily next to lots of other natural colours.
Find Rajindh's work: @r_fernando.creative
Published: 24 Aug 2022