►
◄
latest
habitat tv
blog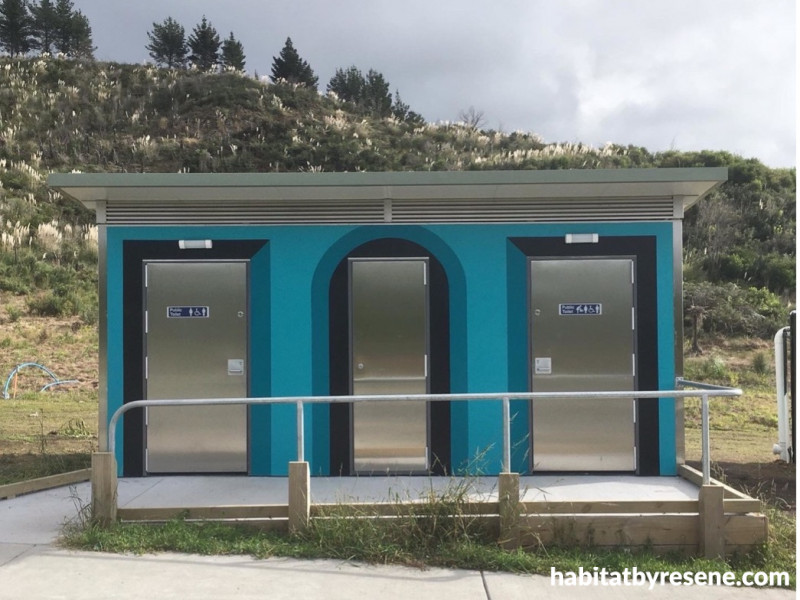 Reader roundup: Bright barbiecore and sustainable gifts
17 Nov 2022
habitat readers have been brave and creative this month. In this reader roundup we see our readers trying new techniques with Resene paints and finishes such as colour blocking, going sustainable by repainting photo frames, decorating workplaces and using rust effects to create extraordinary art. We love your efforts!
Sustainable and frameable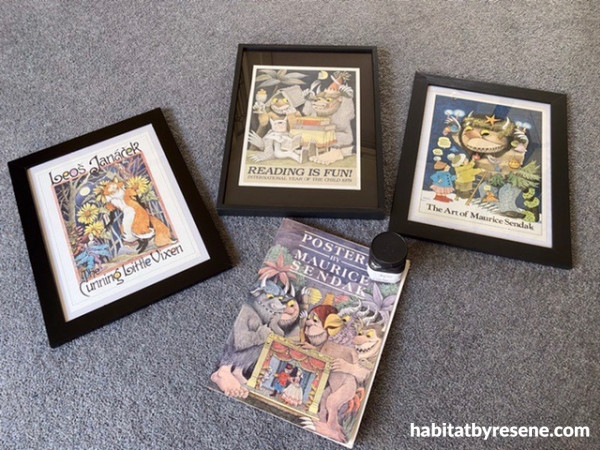 Our reader Kathy from Christchurch loves reading habitat for inspiration. She recently painted some old photo frames she found at an op shop using Resene FX Metallic Deep Space and using these along with book covers by Maurice Sendak, to give as gifts for baby showers or children's birthdays. "Repurposing and upcycling with a little help from Resene, my perfect project" Kathy says.
Bright and fun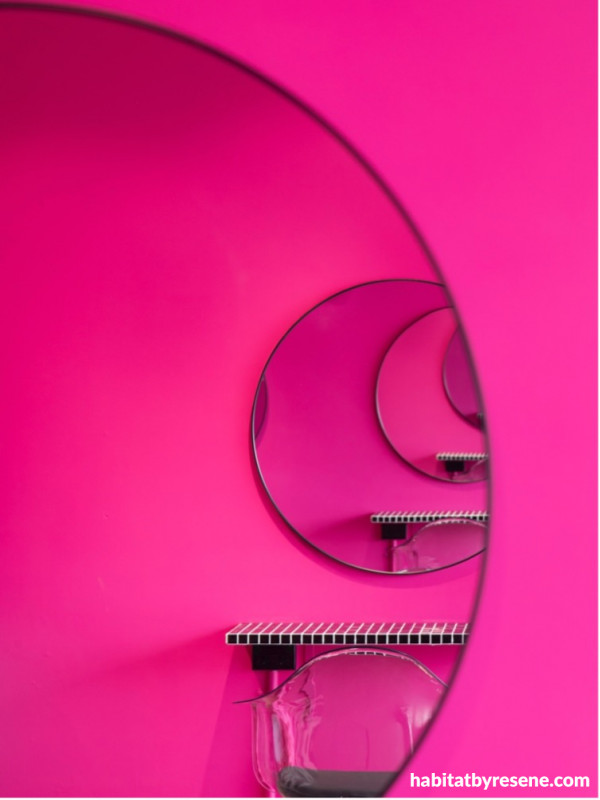 The Disco Hair Salon in Morningside recently opened with flair using Resene Scrumptious and Resene Smitten to brighten the salon and give customers a truly cool and enjoyable experience. Dave from the Disco says,"we wanted something fun and bright for the salon, and something to make a statement. It makes quite an impact from the street!"
Fairy vibes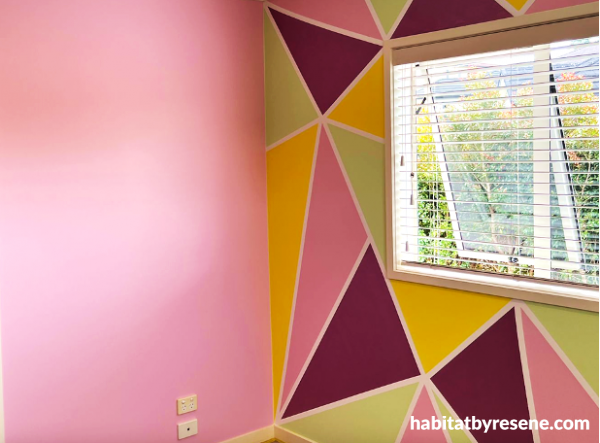 Elena has combined together just the right pop of colours for a young girl's dream bedroom with her feature wall effect painted in Resene Sugar And Spice, Resene Princess, Resene Shooting Star and Resene Lucky Dip. The rest of the walls are painted in Resene Princess with a basecoat using Resene Alabaster. Elena says "It was a surprise for a little girl, but we didn't want it to be classic Barbie pink. We have used bright and pastel tones and we believe this combo creates a fairy ambience."
Rust-ic look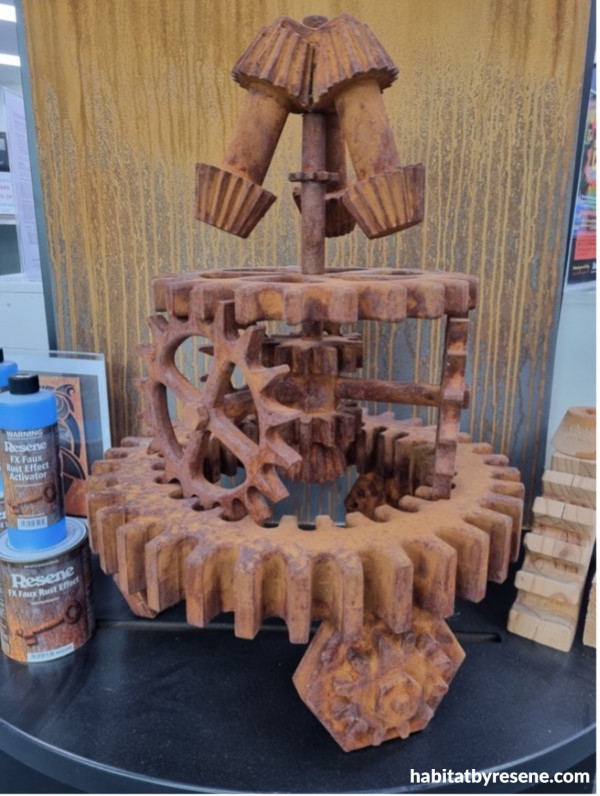 You wouldn't think this is wood at first glance, but Jim Hunter from Levin managed to fool many with his artistic work using Resene FX Faux Rust Effect on pine wood. Jim says he coated the pine wood in Resene FX Faux Rust Effect and it sat outside for 6 or 7 months with the effects getting finer over time. Once applied, Resene FX Faux Rust Effect provides you with the aesthetic effect of rusting that, like normal rust, will continue to develop as the coating ages.
Art at the beach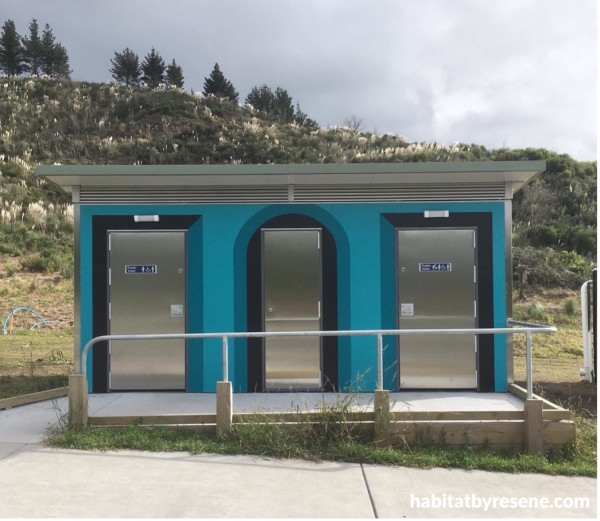 Artist and reader Melinda Butt has brought some joy to her local beach toilets using Resene Splash, Resene Retro and Resene Blue Lagoon. "The colours at the front were used to create a depth of field. Celebrating the silver doors I wanted to frame them and play with the idea of different portholes and entranceways, also referencing the caves" Melinda says, "It just so happens to tie in with the Whangarei District Council colours as well."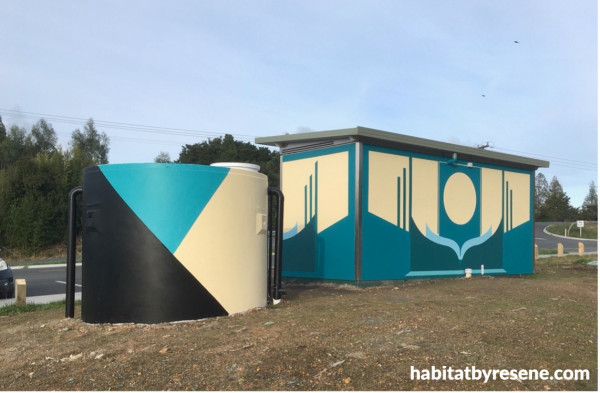 Exhibiting the back of the beach toilets and tank, Melinda says "I wanted to create a striking motif that celebrates nature. When compartmentalised and used around the sides of the building the shapes reference the waka, time and journey's." She has used Resene Splash, Resene Retro and Resene Blue Lagoon. "Symbolism and colour play a significant role in my artwork. I always want to use compositions, shapes and colours that tie in with the surrounding environment," she says.
See more of Melinda's art online: Min Design
Bold blocking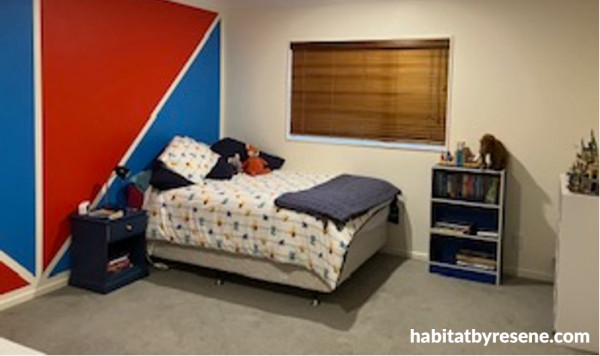 Our reader Amanda revamped her son's room with bold primary colours. "We went totally away from grey as we thought that it would be too cold in that room" she says
"We didn't even think we could do colour blocking – but we gave it a go and are so happy with the outcome." Amanda went with Resene Pearl Lusta on three of the walls and for the feature wall she used Resene Sports Star and Resene Get Reddy, what a great effect!
We love seeing your reader projects – and we know other readers get lots of ideas and inspiration from your projects. If you'd like to be part of our reader round up send us an email at editor@habitatbyresene.co.nz
Published: 17 Nov 2022