►
◄
latest
habitat tv
blog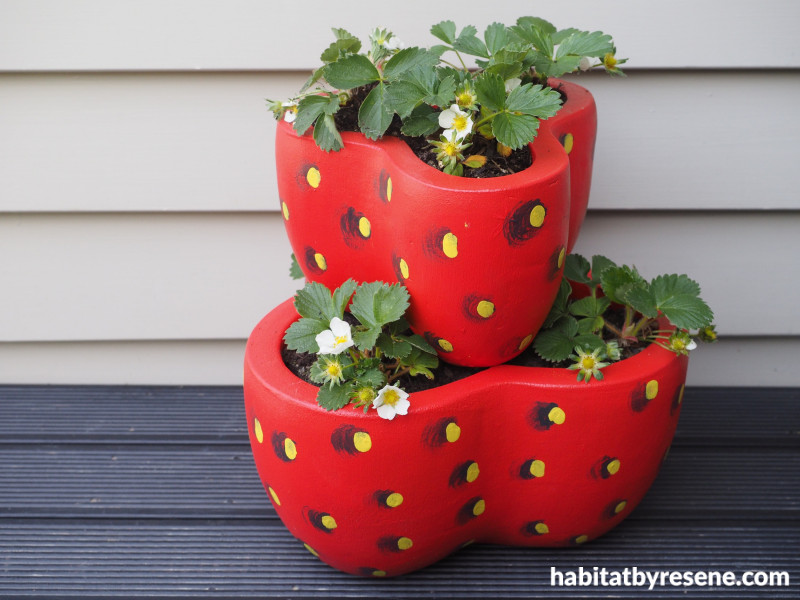 Make a berry nice strawberry planter for the garden
19 Oct 2022
Sweeten up your strawberry planter with this berry pretty paint design. It's easy to transform a tired terracotta pot or strawberry planter with Resene testpots and Resene Aquapel & Terracotta Sealer.
Did you know strawberries get their name from the straw that is usually planted around the crown of the plant? The pea straw not only acts as a moisture-retaining mulch but keeps the fruit from touching the ground and keeps air circulating around the plant, reducing disease. Strawberries need plenty of drainage so make sure your pot has a hole in the bottom and add some rocks to the bottom of the pot to aid water flow. Strawberry crowns should be planted shallowly in small mounds of soil. For best results, use a special strawberry soil mix and protect fruit from birds using netting.
You will need
Two stacking terracotta pots, Fleur bought hers from Mitre 10
Resene Aquapel & Terracotta Sealer
Strawberry plants
Potting mix or strawberry soil mix
Pea straw
Stones for drainage
Paintbrush, including a small craft paintbrush
Resene testpots in your choice of colours, Fleur used Resene Red Hot, Resene Element and Resene Funk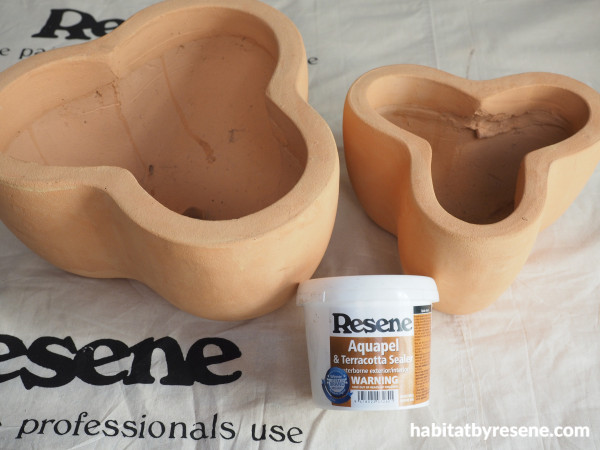 Step 1: Start by sealing the terracotta pots inside and out with Resene Aquapel & Terracotta Sealer and allow to dry.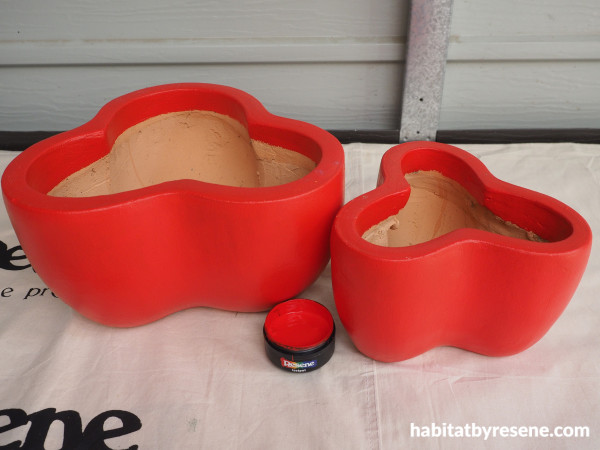 Step 2: When the sealer has dried, paint both pots with two coats of Resene Red Hot.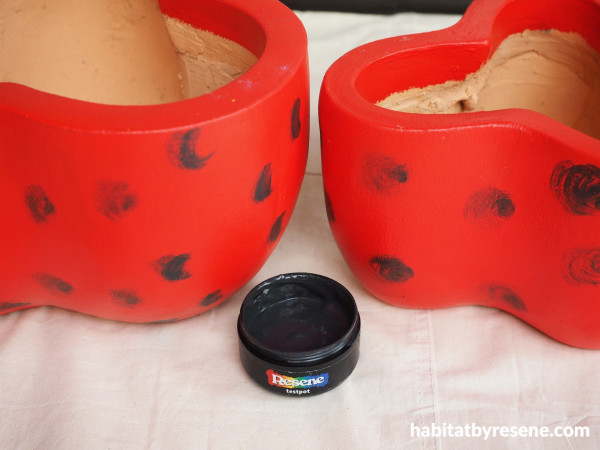 Step 3: Once the paint has dried, use a small craft paintbrush using a drybrush technique to paint swirly circles with Resene Element. These are the shadows of the indents where the seeds will be. To drybrush put a small amount of paint on a dry paintbrush to allow some paint bristles to show in the paint.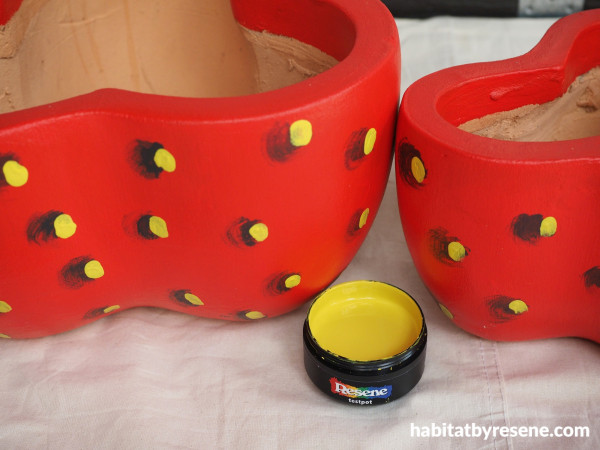 Step 4: Finish by painting on the seeds on top of the black swirls using Resene Funk.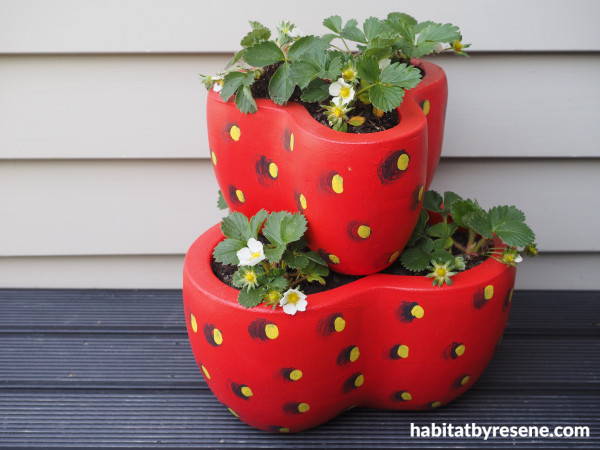 Step 5: Line the bottom of both pots with stones for drainage, put in good quality potting mix or strawberry mix and plant the strawberry plants shallowly in mounds. Add pea straw under the leaves to prevent the leaves and berries from touching the soil.
Project and images Fleur Thorpe
Published: 19 Oct 2022