►
◄
latest
habitat tv
blog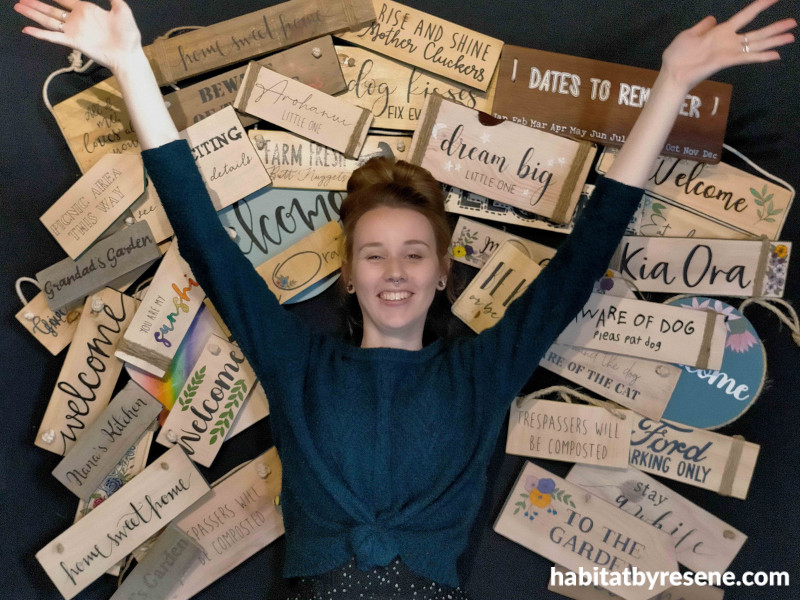 Hannah Kate saw the sign... and it opened up a colourful business idea!
15 Sep 2022
What started as a thoughtful gift for her niece has turned into a new business for artist Hannah Kate.
"I started making custom signs because my niece has a beautifully unique name, but I couldn't find her name correctly spelt on anything. I wanted to reflect her individuality, so I created a custom name sign for her bedroom door."
In her business Handmade by Hannah Kate she collaborates with customers to make bespoke, handmade signs for weddings, events and bedrooms and room décor using re-claimed timber and Resene testpots.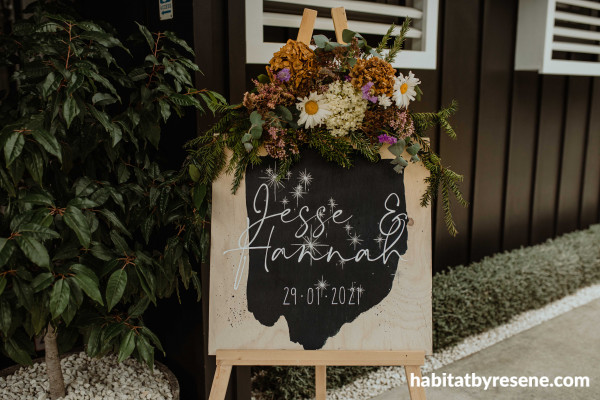 Hannah Kate loves Resene's deep, rich colours, particularly Resene Celestial Blue from the Karen Walker Paints collection which she used on the wedding sign for her own wedding.
Hannah Kate says she really loves everything she makes, but her favourite thing to create is wedding signs due to the importance they hold on the couple's special day. "After the day is through, they still have this piece of art that I created for them to remember the day forever."
When she started her business, Hannah Kate was selling handmade welcome signs, hair flowers and other small crafts at markets. She was asked by customers for custom signs and decided to direct her focus to that. Following a successful trial of selling this work at markets, she now makes her own fulltime income with this business.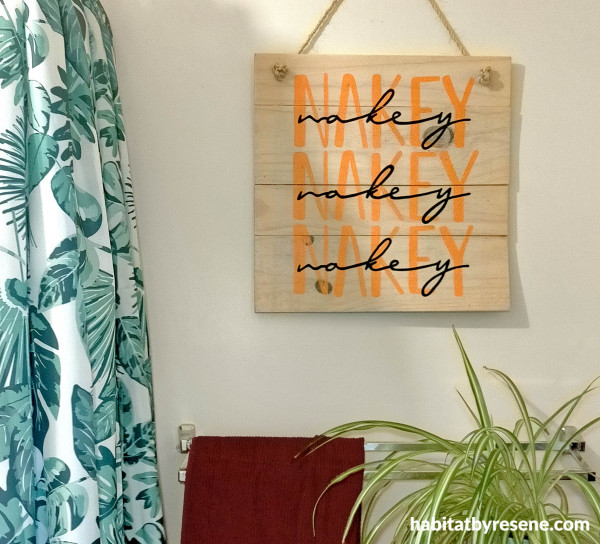 Nakey nakey nakey painted in Resene Outrageous by Hannah Kate.
"Because each piece is handmade, I hope the receiver can feel all the love and effort that has gone into creating their sign."
She takes inspiration from the world around her; nature, movies, books, places she's visited, crediting her family for her creativity. "Everything is stored in my head as fragments of memories that come together when I need them," she says.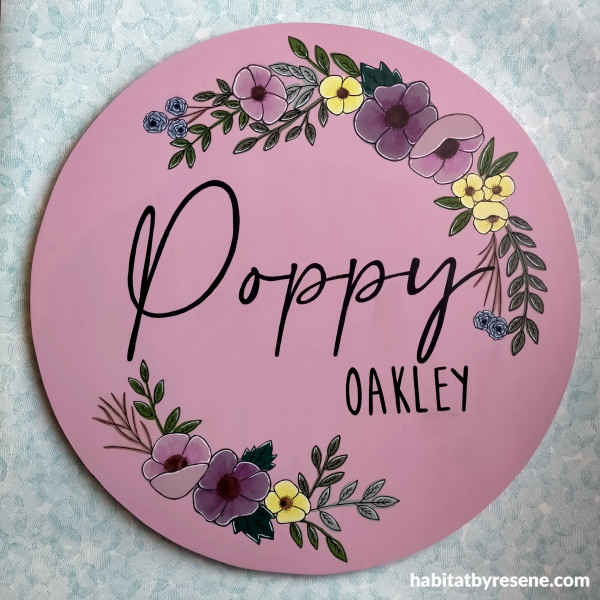 Hannah Kate's design process always begins with the customer, "we talk about what they had in mind, and then I let my imagination run wild." This work is painted in Resene Paper Doll.
The colour palette Hannah Kate uses depends either on the customer's brief, or what feels right to her in the moment of creation. She uses Resene testpots which are perfect for her needs. "I love Resene Tarot, Resene Atlas and Resene Ayers Rock. Resene Woodland is my favourite to use on leaves in my work. Choosing one favourite would be too hard because I love colour and how stunning it looks when it's layered and it mixes a little on the painted surface, or I dry brush a lighter colour over a thick brushstroke leaving a highlight."
See more of Hannah Kate's work: www.handmade-by-hannahkate.co.nz
Published: 15 Sep 2022