►
◄
latest
habitat tv
blog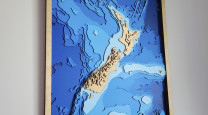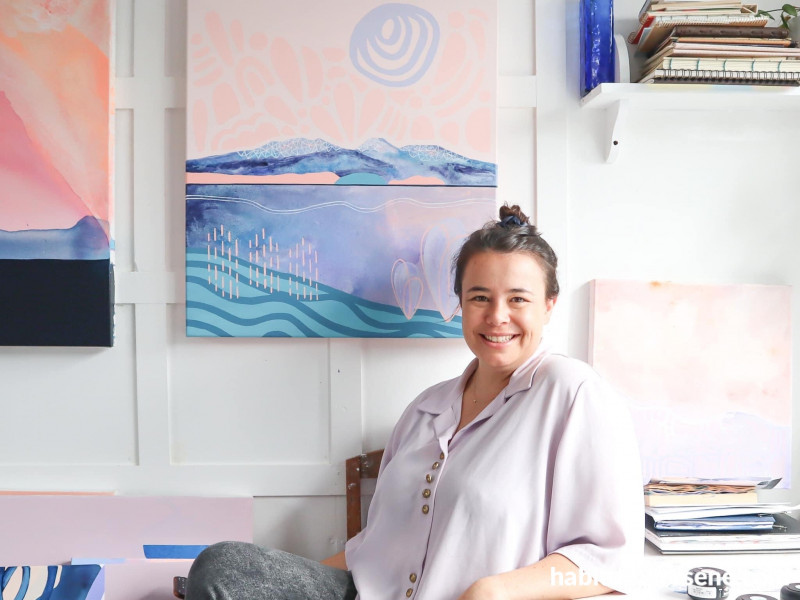 Meet the Resene artist who'll be painting LIVE at Art in the Park 2023!
24 Aug 2023
New Zealand's ultimate art experience is back for 2023! Art in the Park returns to Eden Park this September 7th-10th - bringing 100 of the country's best creators to a world-class stage. Amidst this colourful day out, you'll find Resene artist Kate Hursthouse, who will be creating art live before your very eyes.
We had a chat with Kate to learn more about her artistic journey and her involvement with Art in the Park 2023. Here is what she had to say:
How did you get in to art and design? What has your journey been like to get to where you are now?
I lived in the art department at high school but was pushed to do a degree in architecture after regularly being told "an arts degree won't make you any money". After working as an architect for a while and realising it wasn't for me I studied design and illustration. Since then I have created everything from contemporary artworks, illustrations, hand-painted murals and an illustrated children's book.
During the COVID-19 pandemic painting was the one thing that kept me calm during a really challenging time. I started to exploring abstract art and working with colours that brought me joy. Since then my work has been influenced by the therapeutic power of art and its ability to transform lives. My creative process is a form of meditation, using colour, pattern and intuition to explore my inner self.
What is your involvement in Art in the Park 2023?
I am an artist exhibiting for the first time.
Can you tell us about using Resene paints and how you will be using these in your live painting at Art in the Park?
I have used Resene paints for numerous creative projects from home DIY, murals, painted pots, canvas paintings, skateboard decks and large sculptures. I love using it on anything that needs to be durable. I also use it for details, patterns and anywhere I need large areas of opaque colour.
At Art in the Park I will be using it to add details, patterns and shapes to a few artworks.
How would you describe your artistic style and your use of colour?
My artistic style is vibrant, colourful and expressive. I love bold colours, particularly pinks, purples and teals.
Do you have a favourite Resene colour?
I love Resene Cornflower because it is a delicious combination of peachy pink and orange that almost has a neon quality to it.
Do you have any advice for people getting into art or design, and exploring colour?
Just start! You don't need fancy tools or materials, you can just start exploring with basic materials. Don't be afraid to experiment and try something new. Also Resene testpots and paint swatches are a great way to test out colour combinations before committing.
Check out more of Kate's designs and work:
@katehursthouse
Make sure to come along to Art in the Park, 7th-10th September at Eden Park, and see Kate and other artists!
Published: 24 Aug 2023