►
◄
latest
habitat tv
blog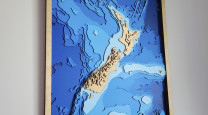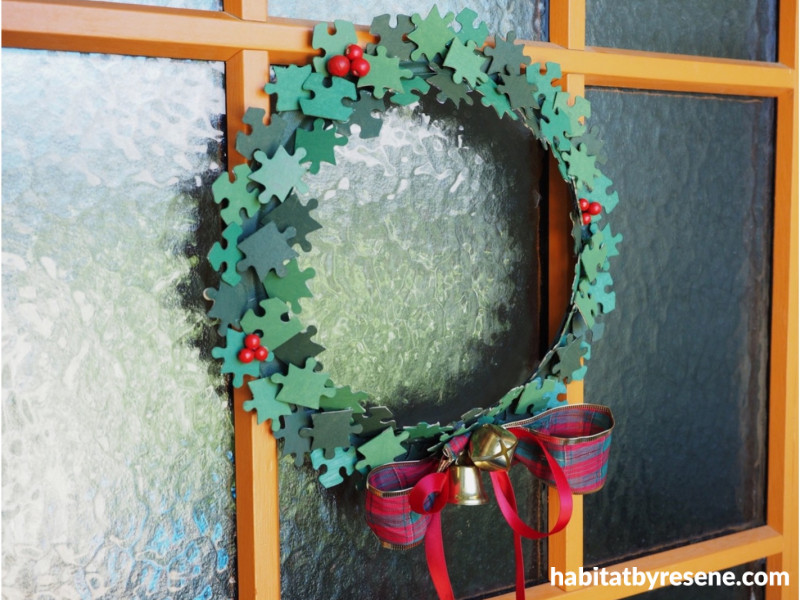 DIY Christmas decoration idea: A piece-ful jigsaw wreath
17 Nov 2022
The festive season is upon us and what better way to celebrate than doing some Christmas crafts. You can reuse those old jigsaw puzzles that have pieces missing, or other bits and pieces you have found over your time spring cleaning, and spice them up to imitate holly with some Resene green and red tones.
You will need: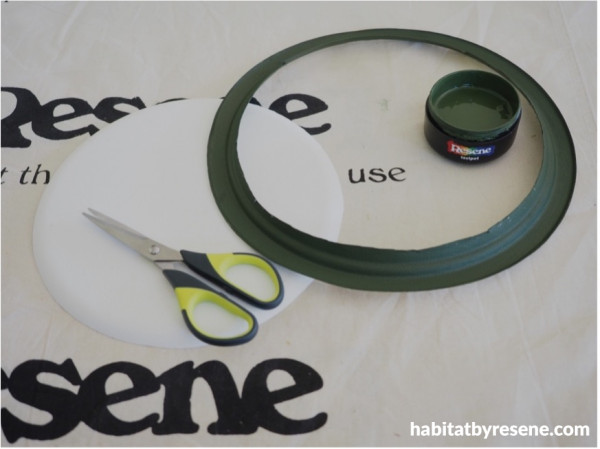 Step 1: Start by cutting the rim off a paper plate then painting it in your chosen colour, Fleur used Resene Olive Green.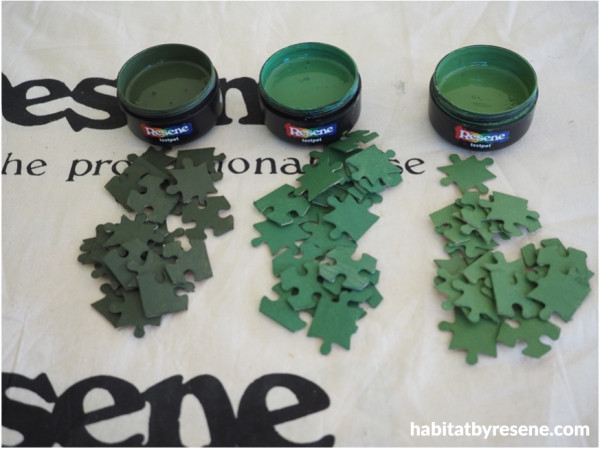 Step 2: Divide your old jigsaw puzzle into three even groups and paint in your favourite colours. Fleur used Resene Olive Green, Resene Green House and Resene Parsley.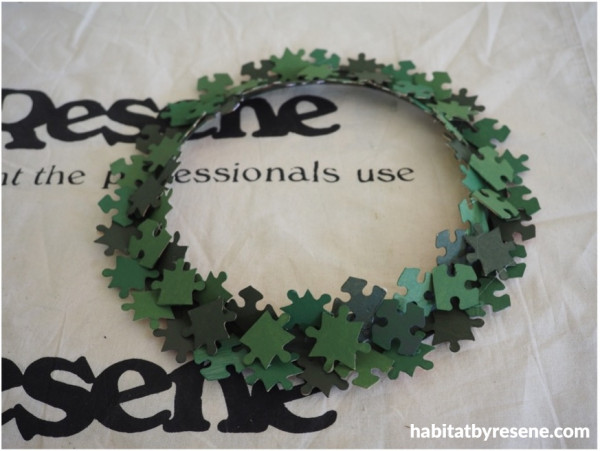 Step 3: Once your puzzle pieces are dry, use a hot glue gun to glue them on to the paper plate rim.
Step 4: Paint some beads or small stones with your chosen berry colour, Fleur used Resene Poppy. Glue these to the wreath. Finish by gluing on some Christmas-y flourishes such as red ribbons and gold bells.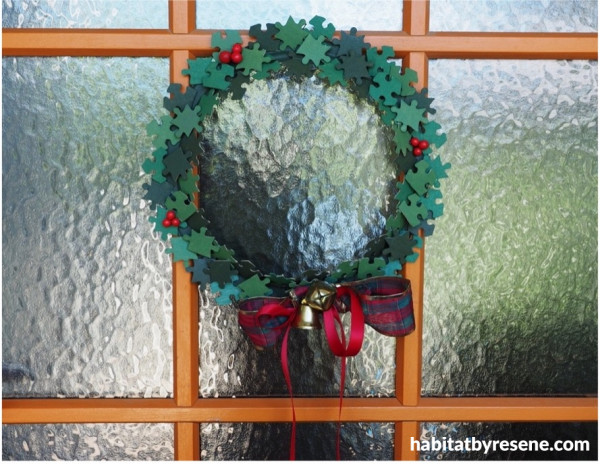 Step 5: Glue a loop of string or wire to the back so that the wreath can hang on a nail on your door. Door painted in Resene Clockwork Orange.
Published: 17 Nov 2022