►
◄
latest
habitat tv
blog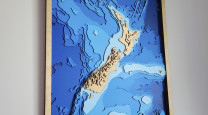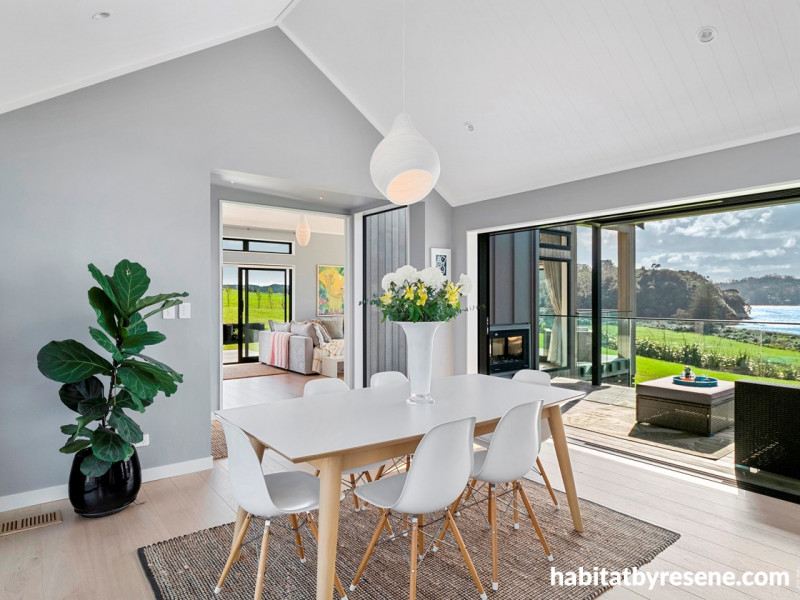 Living is better when it's Master built
06 Sep 2023
Advice from Master Builders
Our homes are a central part of our lives. A well-built home provides a place for better living – an environment that is healthy, warm and safe, and allows us to enjoy the company of family and friends.
Whether you are building new or renovating, it can be challenging to know where to start. With over 130 years of leadership in building quality places where Kiwis live, work and play, a Registered Master Builders member is best placed to deliver a master-built home.
Finding the right builder for you
The success of a project often comes down to the partnership between you and your builder. Speak with several builders to find one you feel comfortable with and can trust. Look for builders who have experience in projects like yours, and don't hesitate to talk with past clients about their experience with the builder.
Consider working with a builder who is backed by a trusted brand like Master Builders, who are known for building quality homes and buildings that last, and who also offer a building guarantee.
Key discussions to have
Don't be afraid to be upfront and discuss any potential issues and challenges that might arise. Communication really is the key to success.
Involve the entire project team
Make sure everyone – from your builder, architect and interior designer or landscape designer (if you have them) is on the same page from the beginning. Agree timelines and inspection stages and discuss potential challenges and how any variations will be managed. Be upfront about your budget and explore cost-saving options.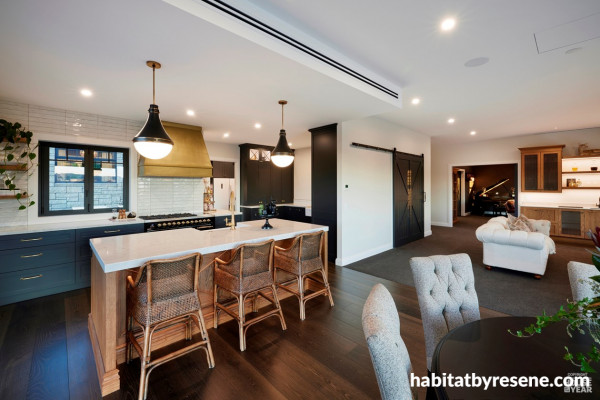 Belco Homes, Winner of Bay of Plenty & Central Plateau Supreme House of the Year Over $1 million, Resene New Home $2 million - $4 million category, Pink Batts Craftsmanship Award, Kitchen Excellence Award, and a Gold Award. In this charming open-plan kitchen, dining and living, the walls are painted in Resene Merino, trims in Resene Quarter Merino and ceiling in Resene Double Alabaster. Image by Amanda Aitken.
Manage price escalations
Talk with your builder about your budget and ensure the project plan has contingency for price escalation. Your builder can provide guidance on product and process alternatives that may help reduce costs if needed. While less common, it is important to be wary of fixed price contracts in the current environment where price fluctuations are common.
Contracts and other documentation
Discuss all important documents, including your contract, with your builder to get a good understanding of the scope of work, timelines, and payment schedules.
Be sure you get legal advice, preferably from an expert in construction. They can help you understand what the contract and related documents cover, and explain the obligations on you and your builder.
If you choose a Master Builder, they have access to a building contract that provides fair and balanced risk allocation. It outlines how much you should pay in your deposit and provides a comprehensive payment schedule based on completed milestones.
Understanding defects and tolerances
It's a good idea to talk with your builder about your expectations for workmanship and finishing. The Ministry of Business, Innovation and Employment (MBIE) sets the benchmark for tolerance levels for building workmanship, which covers aesthetic issues rather than non-compliance with the Building Code. If you want a different finish, discuss this upfront with your builder as there may be cost implications.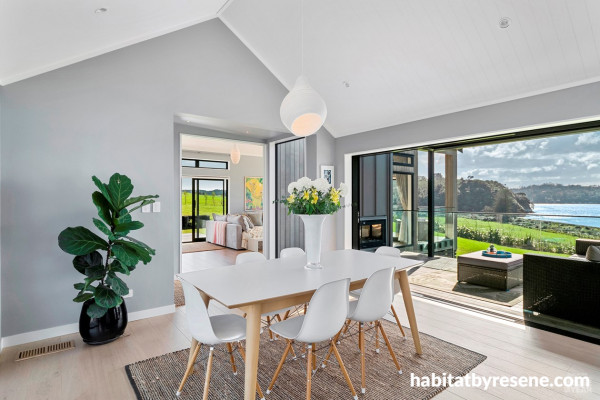 Moore Construction Company, Winner of the Auckland / Northland / Coromandel Resene New Home $2 million - $4 million category, and a Gold Award. An exquisite build and superbly decorated home, these dining room walls are painted in Resene Double Surrender, a timeless grey with an intrinsically blue hint, and ceiling and trims in Resene Black White. Image by Matthew Reid.
Protect yourself and your home
Only a Master Builder can offer you a Master Build 10-Year Guarantee, which needs to be applied for and accepted before work starts. The Guarantee provides the most comprehensive cover available on the market, including loss of deposit and non-completion. It is one of the only products to provide cover if your builder goes into liquidation. Ninety-two per cent of recent customers say that having a Master Build Guarantee in place brought them peace of mind during and after their project.
For more tips about managing successful new build or renovation projects, visit www.masterbuilders.org.nz
Published: 06 Sep 2023