►
◄
latest
habitat tv
blog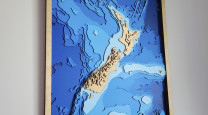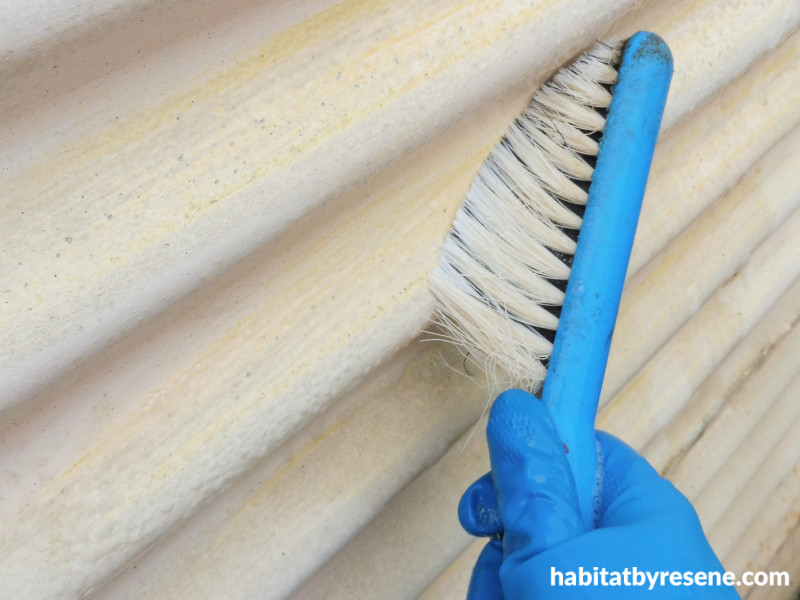 Tips for flood and storm damage
02 Feb 2023
Please note: Floodwaters can be contaminated and dangerous to health. Please also refer to this Branz guide for more information before working on flood affected areas of your home.
Branz guide: Restoring your home after flooding.
It has been a rough few weeks, and certainly a wet summer for many. If you have flood or water damage in your home, it can be tempting to clean it up and paint over it as fast as you can. However, it is best to let your home dry out completely before beginning to mend and redecorate.
It can be an overwhelming time dealing with damage in your home, so remember to take your time assessing the damage before choosing the best course of action. Here are some helpful tips from Resene on fixing your outdoor and indoor spaces after storm damage.
Tips for inside:
If water has entered your home or building, it may have irreversibly damaged your plasterboard walls and they may need to be replaced, along with new skirting boards and architraves. Allow everything to dry out first to give you a clear idea of what needs repairing or replacing, and which areas just need redecoration.
Where possible move everything out of the area you are planning to clean before you start to make it easier to complete the work without damaging any of your possessions.
If the interior has been exposed to water and even once dry, it is likely that mould growth will be an issue. Thoroughly clean all painted areas with Resene Moss & Mould Killer to kill the existing mould. If moss and mould are not killed prior to repainting then will grow through the subsequent paint finish and ruin the look of the fresh paintwork.
Once fully dried out you can repair and redecorate as you would normally. You might like to consider getting Resene MoulDefender mould inhibitor added to any Resene waterborne decorative paint you use as it helps to inhibit moss and mould growth.
To check the paint is sound, do an adhesion test. Cut a small X shape through the existing paint with a sharp knife or blade, press clear tape firmly across the X shape then rip it off. If the tape comes away clear the surface is sound. If the tape comes off and the paint comes too, it is unsound and will need to be stripped before the surface is painted.
Remove any flaking paint using a scraper and fill all cracks with either sealant or plaster depending on the size of the cracks. Sand glossy surfaces to provide a key for the paint finish.
Apply a primer or sealer over the whole area to be painted to seal in existing stains and provide a surface suitable for further coats of paint.
Topcoat with Resene SpaceCote Low Sheen or Resene Zylone Sheen in living areas and Resene SpaceCote Low Sheen or Resene Lustacryl semi-gloss waterborne enamel in wet areas.
Finish ceilings and dry areas in a flat finish like Resene SpaceCote Flat or Resene Ceiling Flat. Ceilings in kitchens and bathrooms are best finished in Resene SpaceCote Flat.
Paint trim and joinery in Resene Lustacryl semi-gloss waterborne enamel or opt for the higher gloss of Resene Enamacryl gloss waterborne enamel.
Tips for outside:
A good place to start is giving the surface area a good clean with a product like Resene Paint Prep and Housewash. This will do a much better job than water alone. Mud and silt will have built up and need to be removed from wall cavities, along with any damaged areas being repaired. If you have moss or mould, treat this with Resene Moss & Mould Killer.
Once the exterior area is dry, remove any flaking paint using a scraper and fill all cracks with either sealant or plaster depending on the size of the cracks. You may also need to prime first depending on the surface, or you may be able to go straight to a Resene decorative topcoat like Resene Lumbersider Low Sheen waterborne paint.
For higher sheen finishes you could opt for Resene Sonyx 101 semi-gloss waterborne or Resene Hi-Glo gloss waterborne, and if you are repainting in a dark colour, consider using a Resene CoolColour™ to protect and preserve the paint in hot weather.
Paths, driveways and other concrete areas can also be treated with Resene Moss & Mould Killer to kill mould, and cleaned with Resene Housewash and Paint Prep.
You can also use Resene Moss & Mould Killer on your timber deck, followed by a clean with Resene Timber and Deck Wash to remove contaminants. Once any moss and mould is treated and the deck is clean, stained wooden decks can be re-stained by applying a wood stain such as Resene Woodsman Wood Oil Stain, Resene Woodsman Decking Stain or Resene Kwila Timber Stain.
Many items, like furniture, can be dried, cleaned and refreshed with paint or wood stain after flooding depending on the damage they have suffered.
Contact your local Resene ColorShop or reseller for advice.
Published: 02 Feb 2023