►
◄
latest
habitat tv
blog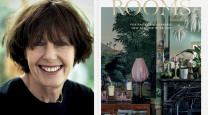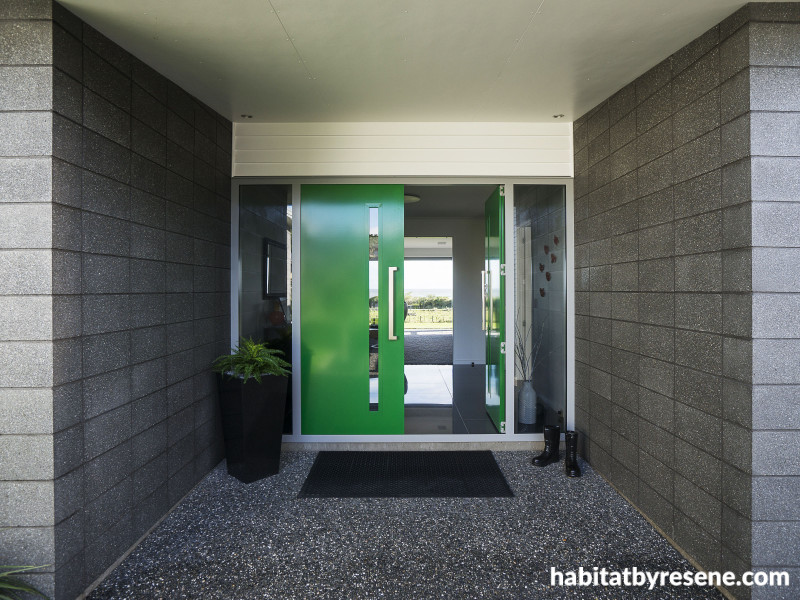 What does the colour of your front door say about you?
16 Sep 2021
When you were deciding to paint your front door, did you spend hours poring over the decision, or did you just pick the first colour that looked nice and matched your trim? Well, actually, you may not have just been selecting a colour - you were actually picking your personality!
The psychology behind the colours we choose to incorporate into our lives can be reflective of our natural character. That being said, what do you think a black door has to say about your decision? Do you think it evokes a warm welcome, or does it give you a less desirable curb appeal? Don't worry, that answer - and more - is revealed below:
Red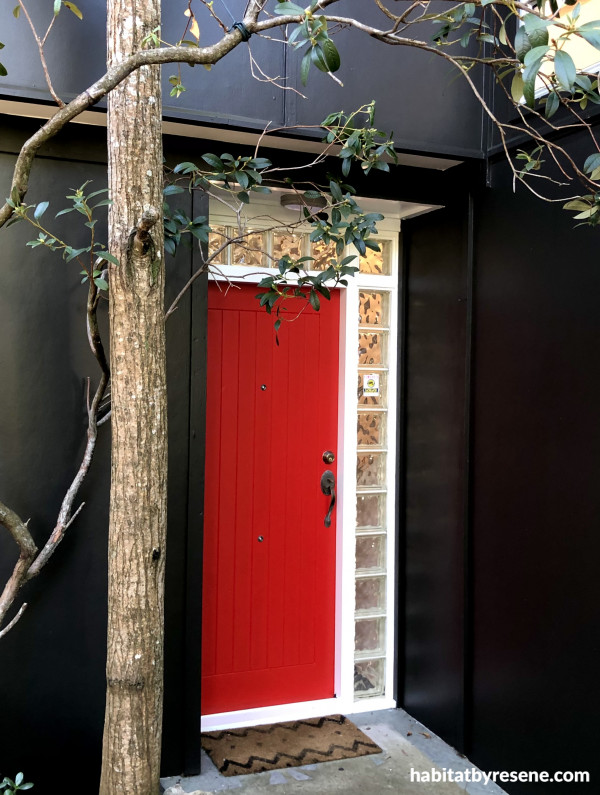 Vaughan painted his front door bright Resene Poppy.
A red door is such a vibrant pop of colour on the block. The Washington Post explains that a red, or similar tone like magenta gives of a fun side, and even dares to say that you're a bit of a wild child. Nothing wrong there. This likely means that when your guests walk up to your door, they're already expecting a good time.
Resene Red Berry is a good, bright paint colour for your door if this is the vibe you want to share with your neighbours.
Purple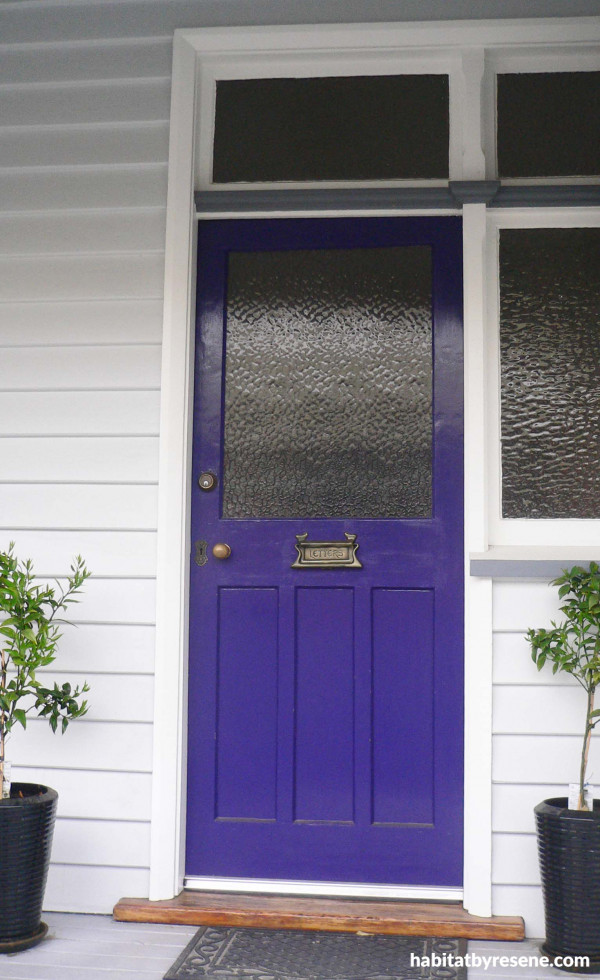 Brent painted the front door of his Timaru villa in Resene Violent Violet.
Purple has always been associated with royalty in the past, and as it turns out, Houzz notes that it's a fairly popular tone as far as doors go. As visitors approach this door and you'll subconsciously share your good tidings and energy. Resene Pukeko will give your door the perfect amount of energy.
Strangers won't be able to resist knocking on your door.
Yellow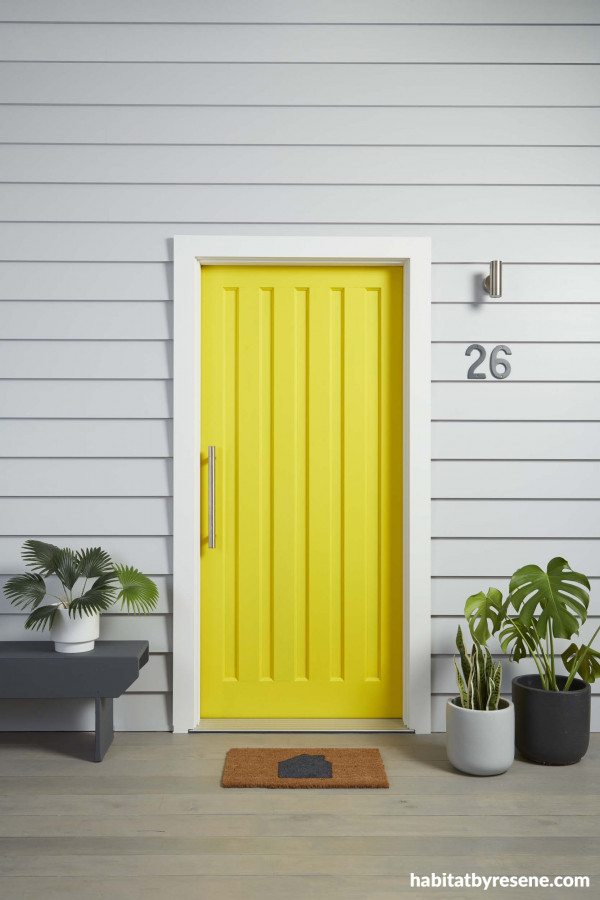 Door in Resene Turbo, trim in Resene Black White, weatherboards in Resene Triple Concrete, deck finished in Resene Woodsman Mid Greywash. Project by Vanessa Nouwens. Image by Bryce Carleton.
Yellow tones are similar to red in that they standout to anyone who loops through the neighbourhood. But Realtor.com explains that this is a colour of someone who is optimistic and outgoing. Don't be surprised if even strangers wave to you when they walk by your happy door.
Resene Wild Thing has just the right amount of sunshine for your door.
Blue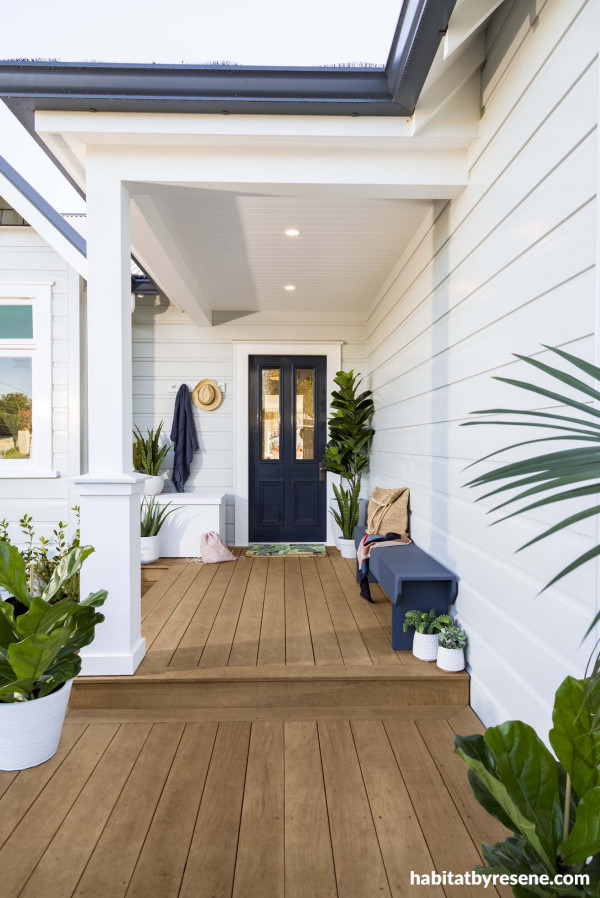 This deep blue door is in Resene Blue Night. Surrounding weatherboards are in Resene Half Periglacial Blue with trim in Resene Alabaster. Project by Emily Somerville-Ryan. Image by Bryce Carleton.
Blue is for bold! A blue door is memorable to all, suggests the Washington Post. However it also evokes a feeling of trust, which is great, because you want your guests to feel comfortable in your home.
Resene True Blue says you can trust the family behind this door!
Green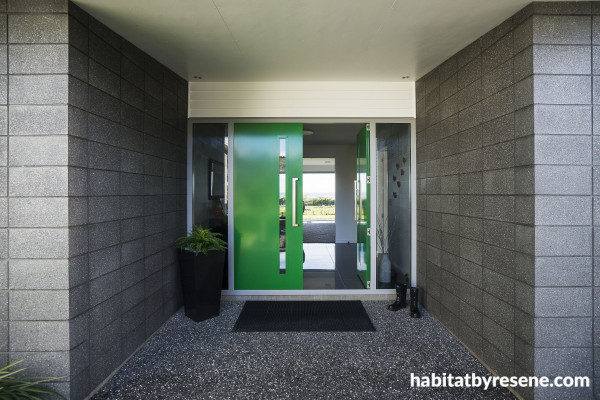 This vibrant front door is in fresh Resene Camarone.
Never mind the old saying, 'green with envy' - this colour now gives off a feeling of harmony, reports the Washington Post. From the moment people walk in the door, this will make any friendly get-together start on the right foot.
Resene Limerick is a bold, fun green that will invite in your guests.
Black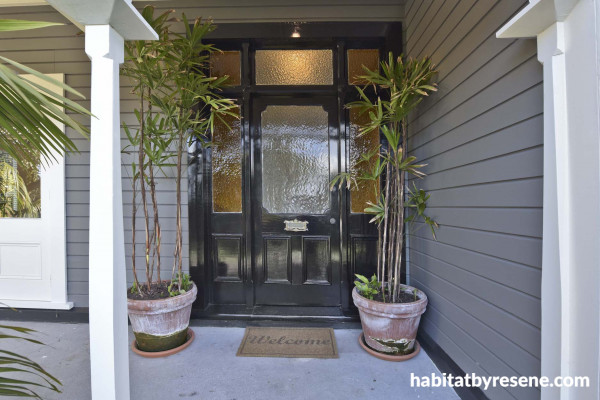 Michael's front door is painted in rich Resene Black with weatherboards in Resene Wireless and trim in Resene Albescent White.
And finally, the moment you black door owners have been waiting for. The black door is nothing more than a sign of your glamour. You probably have a more serious side, notes Realtor.com, but black means you're ready for every occasion. It's not at all off-putting - rather this dark tone says you're safe here to your guests.
Resene All Black in a high gloss finish like Resene Enamacryl gives your home that sophisticated yet safe feeling.
Your front door welcomes in all your guests in – so make sure it gives them the right introduction to your home.
Published: 16 Sep 2021