►
◄
latest
habitat tv
blog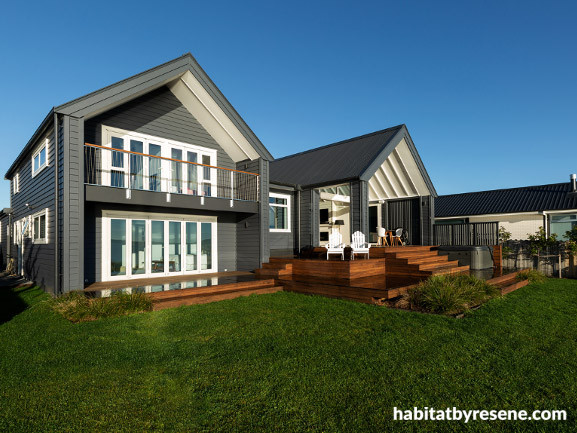 Black to black: Five Resene black paints and wood stains to explore for Black Friday
23 Nov 2022
While Black Friday originated in the United States as a shopping day following Thanksgiving, the colour black has significant meaning in New Zealand. Black is the colour of our legendary sports teams, a popular colour in our homes and has significance to our Māori culture.
Black is a great choice for many exteriors as it can be both striking while also sitting quietly in the landscape. But there are many types of black to choose from – and Resene has a dark hue suitable for every job.
Here are five inspiring ways to use Resene paints and wood stains on your home.
Black, white and fresh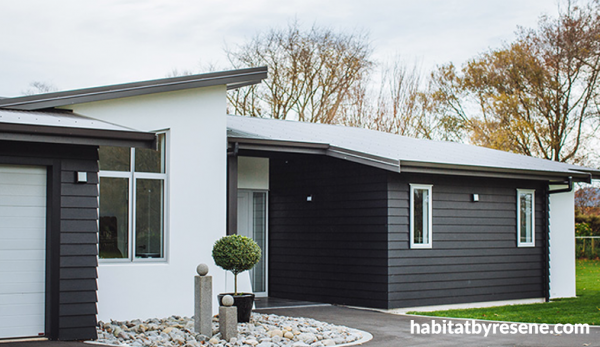 Resene CoolColour Nero teamed with contrasting Resene Black White makes this home stand out within the surrounding nature all year round.
Situated in a rural setting surrounded by greenery, this home's colour scheme of Resene Nero and Resene Black White is simple yet stunning. Resene Nero is a deep black with inky undertones while Resene Black White is Resene's most popular white, a crisp white with a black edge.
When choosing a dark colour consider choosing a Resene CoolColour version. This special heat reflective technology allows homeowners and decorators to use darker shades on exteriors which will reflect more heat than the normal version of the colour, helping to reduce the risk of heat related damage.
Moody Cape Cod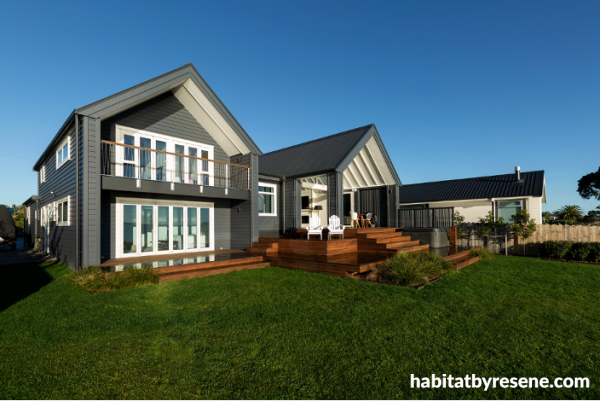 Exterior painting in Resene Foundry provides a shadowy charcoal feel.
This antipodean take on a Cape Cod style home blends dreamily with the coastal landscape. The exterior and weatherboards are painted in Resene Foundry, a charcoal with warm, brown tones which helps it blend peacefully with the environment. The trims are in Resene Half Ecru White to coordinate with the joinery and the soffits are in Resene Double Alabaster.
Black barn style
Barn exterior painted in Resene All Black and doors and windows in Resene Half Rice Cake to frame the architectural features of this building.
Resene All Black is an iconic black, strong and staunch. This traditional black is a great fit for rugged 'masculine' or work spaces particularly fences, sheds and barns.
Black colours tend to recede which make them a great choice for country settings. Pair these dark tones with contrasting off whites like Resene Half Rice Cake for a classic look.
Contemporary and sophisticated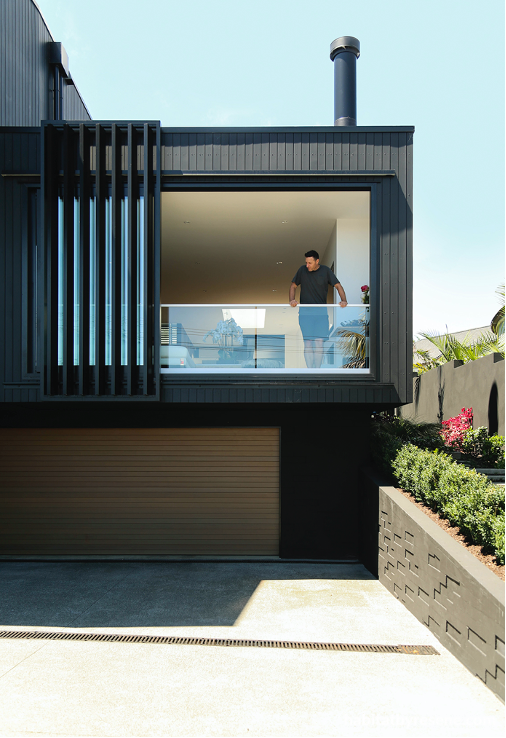 House stained in Resene Woodsman Pitch Black CoolColour and lower brickwork, trims and louvre windows in Resene All Black CoolColour. The timber garage door is finished in Resene Woodsman Driftwood wood stain to help to break up the colour.
This wood-stained home, coated in Resene Woodsman Pitch Black CoolColour, has a modern architectural feel. Resene Woodsman wood stains allow the natural wood grain of the timber to show through creating texture and softness. Resene Woodsman stains can also be tinted with Resene CoolColour technology to help protect timber from the sun.
Freshly sown blacks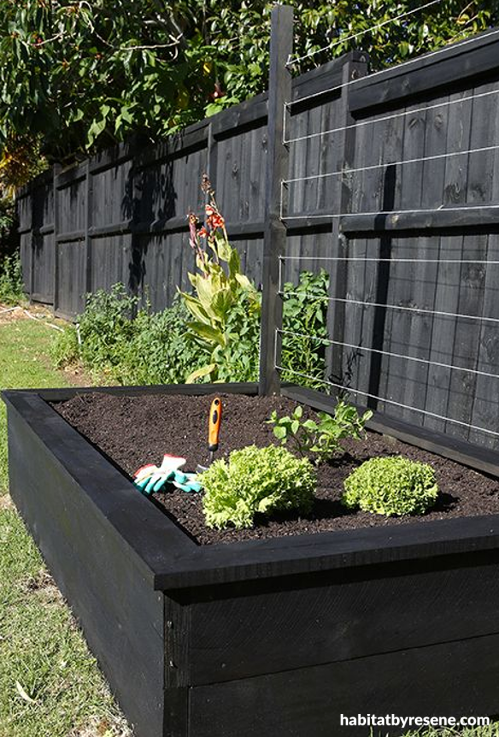 Fence and planter stained in Resene Woodsman Treehouse allowing the vegetables and greenery to really stand out.
Give your garden a revamp this summer, making your fence a main feature with a dark colour that pops against the natural greens. Resene Woodsman wood stains come in many colours and shades to suit your garden aspirations and style.
Whether you're an Resene All Black supporter or if Resene Nero rules your decorating style – there's a black Resene hue waiting for you.
Published: 23 Nov 2022