►
◄
latest
habitat tv
blog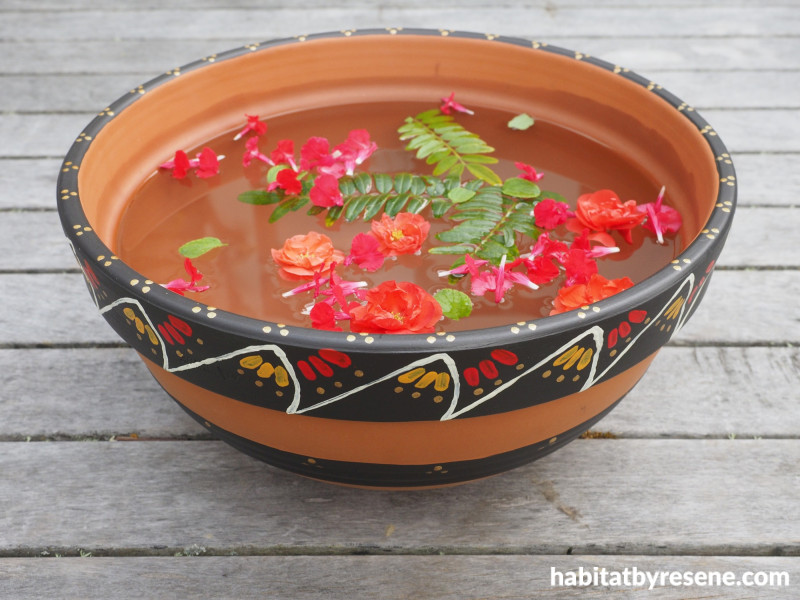 Make your own urli bowl for Diwali
05 Oct 2022
The Diwali festival of light celebrates the victory of light over darkness, good over evil and knowledge over ignorance. It's customary in this Indian festival to decorate your home with bright coloured decorations including diya lamps, rangoli and urlis. For the Diwali festival of light, urlis are decorative bowls used to float flowers as part of South Indian tradition.
You will need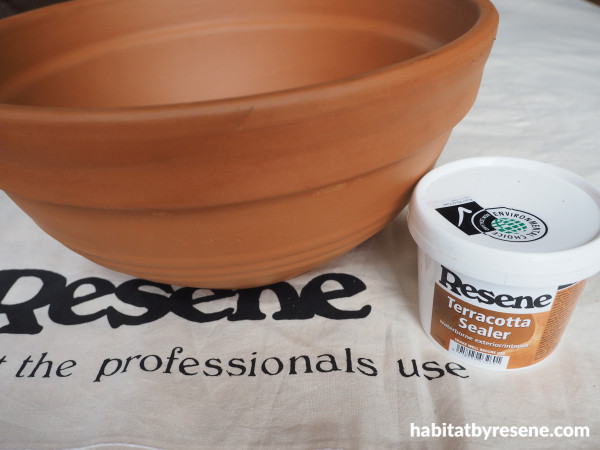 Step 1: Start by sealing your terracotta bowl inside and out with a coat of Resene Aquapel & Terracotta Sealer.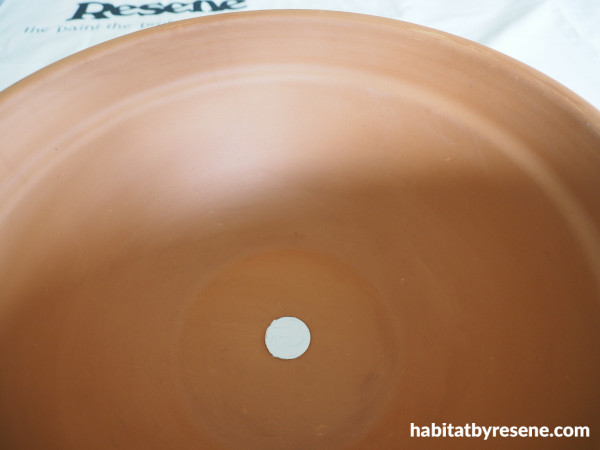 Step 2: If your bowl has a drainage hole in the bottom of it, use some tape to tape the bottom underside of the hole and then add some silicone sealant to fill up the hole.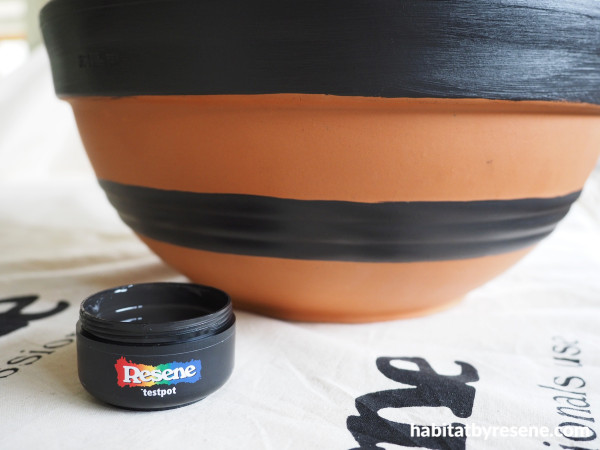 Step 3: To paint the pot, Fleur used Resene Bokara Grey around the top rim and also the ridges halfway down the pot.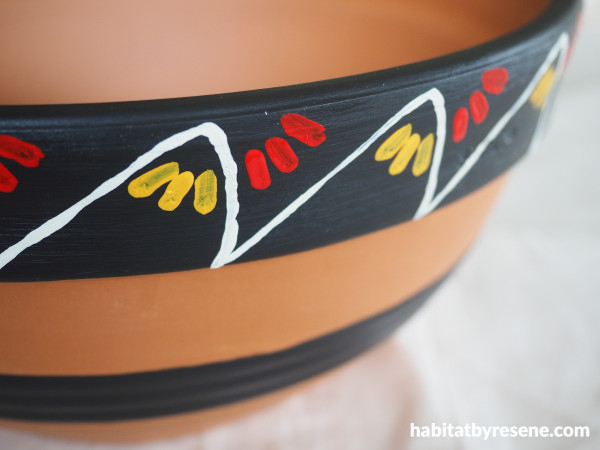 Step 4: Fleur added some pattern detail to the rim with Resene Double Wheatfield, Resene Pirate Gold and Resene Poppy.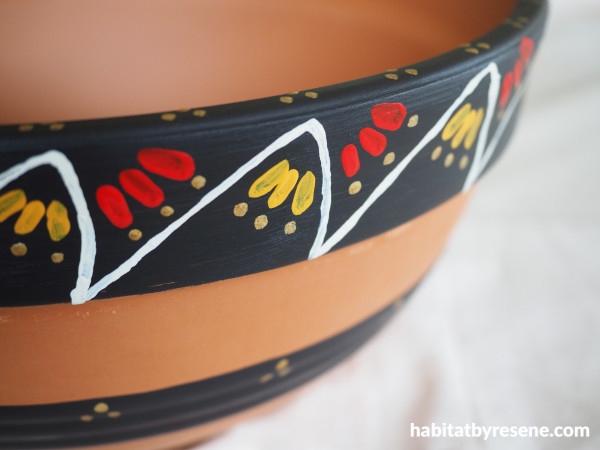 Step 5: Add some spots with Resene Gold Dust metallic.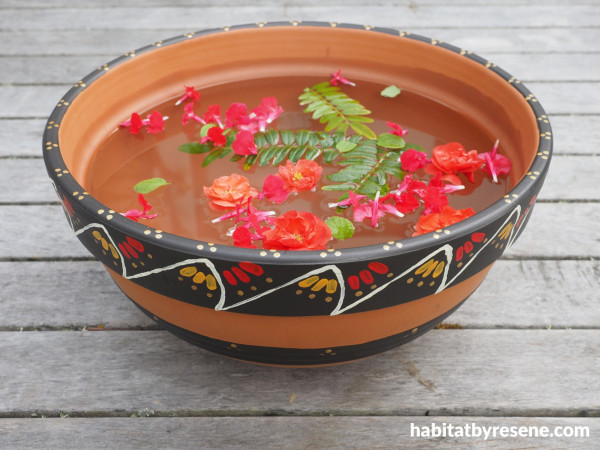 Step 6: Once the paint and silicone is dry, fill the bowl with water and place flowers, petals, leaves and tealight candles in it.
project and images Fleur Thorpe
Published: 05 Oct 2022